Below are places to find classic film screenings throughout Nebraska. If you know of a theater that screens classic films in Nebraska that is not included in this list email us at seeclassicfilms@gmail.com.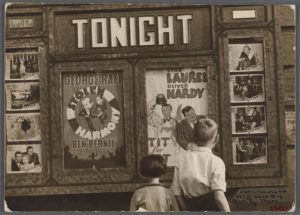 Omaha
Regularly screens classic films
Program occasionally include classic film screenings
---
Classic film screenings on this site are described broadly – if a theater screens a film made before 1990 even a few times a year they qualify. Film festivals that may occur in multiple theaters and film societies that produce classic film events are included in this list as well. You'll also find many theaters that mostly screen current films but offer classic film screenings either during the summer or on a weekly basis.
When possible we try and highlight information such as if a theater is a restored movie palace, screens classic films regularly, screens silent films, hosts festivals, or has live musical accompaniments. We're always happy to update our listing with updated information or include photos of venues. Contact us at seeclassicfilms@gmail.com for any update requests on our Nebraska classic film screenings page.

Copyright secured by Digiprove © 2017