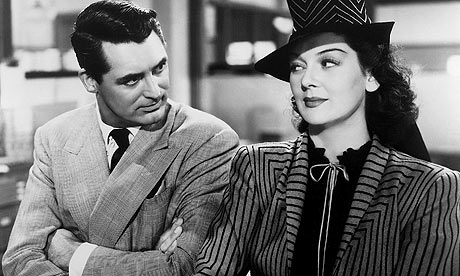 Today there are a lots of choices for classic film fans to see an almost unlimited variety of films. Ironically the loss of the local video rental store with a "classics" section and cable channels that didn't have much of their own original content and regularly played classic films to fill space has in many ways made it harder to just stumble across classic films for the casual viewer. In some cases you may need to search a variety of options (and subscribe to a variety of services) to find the classic films you are looking for.
Below are just a few of the choices you have if you want to watch classic films on your TV, computer, or other electronic device.
Turner Classic Movies (TCM) has been out front for years as a go-to place for movie lovers to find classic films (with no commercials). TCM is available as a channel on most cable and satellite networks and has an app that allows users to stream some of their content. TCM also has a fantastic website where you can learn more about the variety of programming TCM provides its viewers.
Highlights of TCM's website:
TCM's Star of the Month & Spotlight of the Month
Classic Film News
Streaming full-length movies & trailers
A complete schedule of upcoming TCM programs
Film Comment Articles
Message Boards where you can communicate with fellow fans
---
FilmStruck is a classic films online streaming service from TCM and the Criterion Collection. If you've ever seen a DVD or Blu-ray from Criterion you know that this a service worth checking out. FilmStruck is available on many devices including desktops, laptops, Amazon Fire, Apple TVs, other Apple devices, and Chromecast. FilmStruck will be available on Roku, XboxOne, and PS4 later in 2017.
Highlights:
Films categorized by theme, genre, filmmakers
Exclusive streaming home of the Criterion Collection
Original bonus material
---
Netflix has recently received a lot of attention for its award-winning original content, but it's still a great source for streaming and renting (yes, renting!) classic films.
Highlights:
Watch Instantly classic films are divided into four categories (action, classic, drama, and sci-fi)
Films available on DVD as rentals are divided into even more categories including war stories, silent films, and film noir
Classic films can also be found in many other searchable categories including horror, cult movies, and animation
---
Fandor is an online streaming service that isn't as well-known as Netflix or Hulu, but is a treasure trove for classic films fans. There isn't a "classics" genre in Fandor, but there doesn't need to be because of their impressive search features.
Highlights:
Genres include silents, ephemera, film noir, and LGBTQ as well as drama, comedy, and western
Sub-genres break down films into even narrower categories such as silent dramas, screwball comedies, and political documentaries
A scroll bar let's you easily find films before, after, or in between any dates of your choice
---
If you're a fan of Warner Bros. classic films you'll want to check out this streaming service. Films and TV shows are broken down into over a dozen categories and you can access this service on your laptop, Roku, iPad, iPhone, Android and Apple TV.
Some of the films available through Warner Archives include Backfire (1950), Best Foot Forward (1943), Close to My Heart (1951), and Boom Town (1940).
---
Hulu is right up there with Netflix as a powerhouse streaming service that has a vast catalog of films and TV shows available to their subscribers. And like Netflix, what is on and then off of Hulu changes all the time. The Criterion Collection recently moved from Hulu to FilmStruck, but several classic Disney films were added to the Hulu collection. Overall, Hulu is still a great option to stream more recent classic films.
---
The Film Detective describes themselves as leading purveyors of restoration and distribution of broadcast-quality, digitally-remastered programming, including feature films, television and more. Their app is available on the Apple TV, Roku, and Amazon Fire TV. Some of their content is free but most of it requires a monthly or yearly subscription. The Film Detective has intros for their content and some exclusive behind-the-scenes content.
---
The Internet Archive is (in their own words) a non-profit library of millions of free books, movies, software, websites, and more. There are over 3.1 million videos currently on this website with over 4,000 feature films, almost 300 silent films, and almost 7,000 items from the Prelinger Archives.
Many of the apps below get their public domain content from The Internet Archive.
---
Classic Film Apps & Roku Channels
Roku is a streaming and media player that has a ton of channels to find content. Some of these channels (there are over 3,500!) are devoted to classic films.
Some channels to check out if you have a Roku:
Classic Films
ON Classic Movies
Silent Movies
Cowboy Classics
Old Movie Network
Popcornflix Classic Movies
Old Classic Movies
Many classic film apps can also be used on your Apple or Android devices, laptops, Apple TVs, and Amazon Fire TVs. Here are just a few to check out:
Classix
Mickey Video
Free Classic Movies
Free Classic Film and Movies
Movie Vault
There are also countless other websites that offer streaming of classic films. Many of them are free. Some of these sites favor films that have fallen into the public domain or have been OK'd by the copyright holders, some of them are probably breaking the law violating the film's copyright. See Classic Films does not want to recommend any service or site that breaks copyright so if you see a site/channel on this list that you think isn't legit – let us know.
Prefer to see your classic films on the big screen? Check out our state by state listings for theaters that show classic films on the big screen.
Amy Richau created See Classic Films to make it easier for fans to find their favorite films on the big screen. She's also highlighting a Star Wars Woman (character, actress, writer, crew member) every day on her site 365 Days of Star Wars Women.

Copyright secured by Digiprove © 2017-2018